Jereh secures new compressor contract for Shell Australia project
Yantai/Oct. 11th, 2016/ Jereh announced that it is awarded the compression unit contract for Shell's Australia project. It means that the compressor packaging standard of Jereh are accepted by both Shell and Australian market, which is an important milestone in terms of Chinese compressor industry.
The project is located in Queensland, Australia, and is constructed by Royal Dutch Shell. The compressor is applied for fuel gas (CBM) boosting.
It is known that the Australian market standard is among the highest in oil and gas industry. For this project, all aspects of Jereh, including pressure vessels, welding standards, pipeline structure, electrical design and manufacturing, HSE, and engine certification, received strict review by Australian standard. In addition, Shell recognizes and selects every participant of their projects for their commitment and expertise in areas that include innovation, safety, quality and sustainability. Jereh compression units have withstood these evaluation and test.
"Australia's high standards to some extent impede the market entering of many Chinese enterprises in the oil and gas equipment industry," said Jereh engineer Mr. Lawson Chu, "With more than ten years of experience of design and application in natural gas industry, Jereh pressure vessel design can meet standards of America, Australia and Europe. We can offer customized products or engineering services to meet the needs of customers in different regions."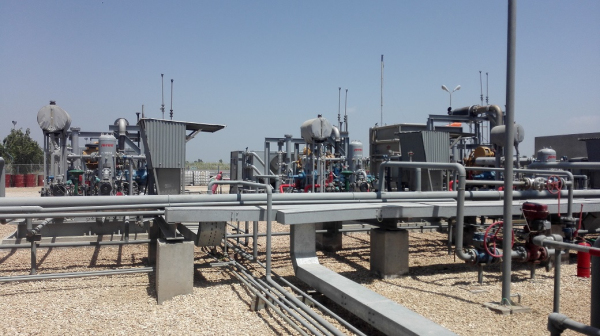 Compressors in Pakistan