Jereh Awarded a Natural Gas EPC Project for China-Myanmar Gas Pipelines
September 21, 2016/ Jereh Group announced today they are awarded an engineering, procurement and construction contract for the natural gas peak-shaving and emergency supply Project in Guizhou Province, China. The scope includes a natural gas liquefaction plant with the production capacity of 10.59 MMSCFD and a supporting storage tank of 5,000 cubic meters. The project will effectively guarantee the stable gas supply of China-Myanmar gas pipeline, and promote the strategic development of Guizhou.

The source gas is from the China-Myanmar gas pipeline. The LNG peak shaving facility is designed to store surplus natural gas in summer and meet the sudden consumption needs of extreme cold weather or heat waves. Also the produced LNG can be transported by tankers to the city for civilian use, which will enhance the gas utilization of neighboring provinces: Guangxi, Guizhou and Yunnan. "This is not the first time for Jereh to participate in Guizhou's gas project. In 2015, several LNG fueling stations constructed by Jereh had been put into use in Zunyi City. We are very familiar with the gas supply situation and market needs, which helps us provide a complete customized solution in the design process for the owners", said the engineer, Hu Xin.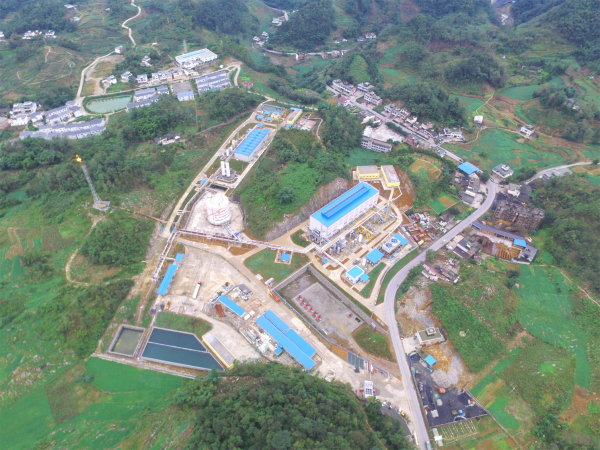 China's First Shale Gas Liquefaction Plant Constructed by Jereh

A 10.59 MMSCFD LNG Plant by Jereh in Xuanhan, China
Jereh owns comprehensive natural gas treatment technology and engineering services. It contracted China's first shale gas liquefaction project and provided engineering services to Xinjiang's first CBM demonstration project. In the development of natural gas value chain, Jereh will invest on its EPC service capabilities and contribute more to the clean energy utilization.