Jereh Natural Gas Awarded another Compressor Order for CNOOC Offshore Platform
Jereh today announced that the Natural Gas Group won a bid of CNOOC again and will provide three sets of compressors for one offshore platform. It is not the first time to win the bid, but the difference is that it is gas engine-driven rather than power-driven, which marks the new breakthrough of compressor packaging capability.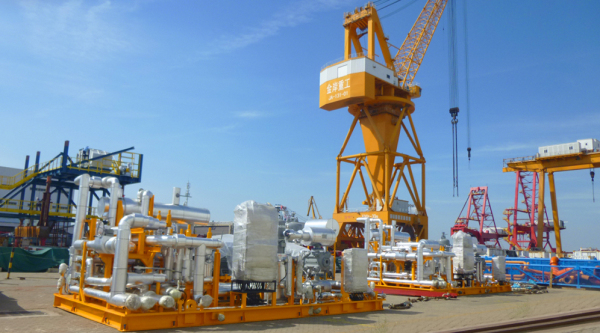 Mr. Li Bing, the technical manager of this project, said that there are strict technology requirements for the compressor unit used on the offshore platform. Besides, for the gas engine-driven unit, it has higher standards for vibration damping capacity, explosion-proof grade and integrated performance.

For the vibration problem, Jereh engineers choose to minimize the deviation among different components during the welding and fabrication stage. Also they simulate the real working condition and make dynamic analysis for the unit to reduce the vibration during operation. To solve the limited space of the offshore platform, Jereh innovated a more compact design based on the past experience. Furthermore, the explosion-proof of all components reaches Exd IIBT4 and protection grade greater than IP56 to guarantee the smooth performance of the units.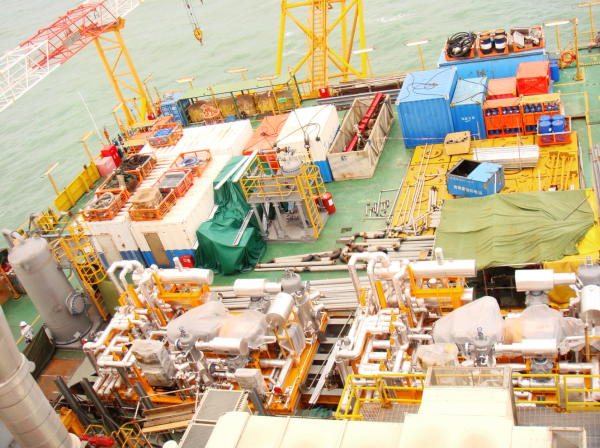 As of now, Jereh has offered over 20 compressor units for the offshore application to promote the natural gas production and transportation, and contribute to the utilization of more clean energy.