Lagos/Sept.8, 2016/ After NNPC's visit for China Investors' Roadshow 2016, , Jereh Group held the 1st China-Africa Investment and Financing Forum in Lagos, Nigeria to promote more mutual cooperation and the development of local economics. It is in accordance with Jereh's new position and China government's belt and road initiative.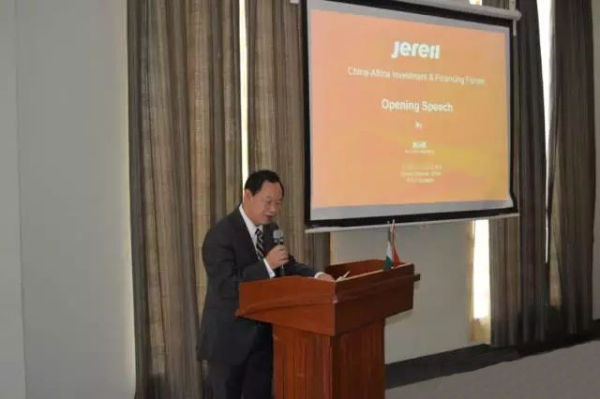 Speech by Mr. Chao Xiaoliang, the Consul General of Consulate-General of the P.R. China in Lagos
At the forum, Mr. Chao Xiaoliang, the Consul General of Consulate-General of the P.R. China in Lagos and Mr. Li Weibin, SVP of Jereh Group had an opening speech, and NNPC had presentation as well. Mr. Chao expressed that many outstanding Chinese companies are going out with advanced technique, professional equipment, quality product and excellent management experience and hoped that the state-owned or private, can carry out mutually beneficial cooperation with Nigerian friends with support of Chinese financing institutions.
Last December, on the Johannesburg Summit of the Forum on China-Africa Cooperation, President Xi Jinping promoted China-Africa relationship to a comprehensive strategic cooperative partnership and put forward a massive plan to carry out 10 major cooperation projects in Africa covering the areas of industrialization, agricultural modernization, infrastructure, financial services, green development, trade and investment facilitation, poverty reduction and public welfare, public health, people-to-people exchanges, and peace and security. "Jereh will positively seize the opportunities and achieve business ambitions." said Mr. Li Weibin.
The representatives of Chinese financial institutes such as Sinosure, EximBank, BOC, CDB, SCB, China-Africa Development Fund, also attended it and had a brief introduction of financial policies.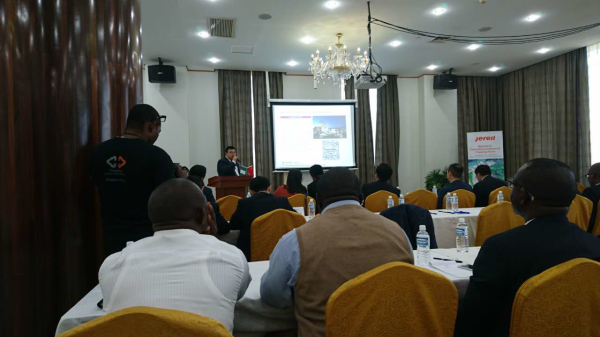 Presentation by Representative of Finanical Institutes
As a member of the Organization of Petroleum Exporting Countries (OPEC), Nigeria was the largest oil producer in Africa until Angola's oil production surpassed it earlier this year and was the world's fourth-largest exporter of LNG in 2015. Jereh has been in the African market for many years, first as an oil and gas equipment manufacturer. With its globalization strategy and national investment and financing strategy, Jereh strides forward as a global developer and contractor. It is aiming to promote international production capacity cooperation and create more value for shareholders.