July 3rd, 2016/ Jereh's cementing equipment designed for the Middle East market was delivered from Yantai headquarters to Kuwait. With other petroleum equipment, it will help improve the operation efficiency and economics under harsh environment, and further promote the cooperation on production capacity.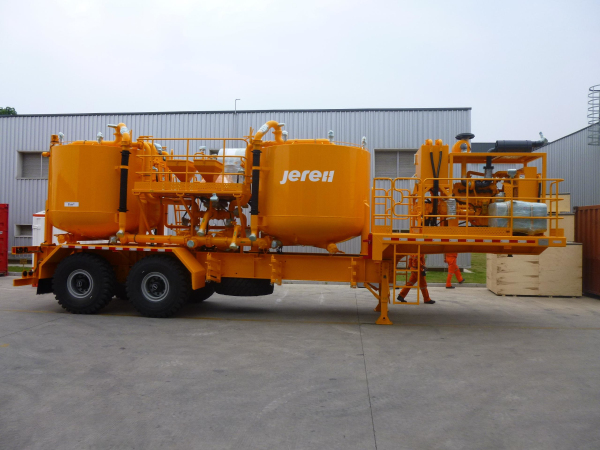 Jereh Batch Mixer for Kuwait


Kuwait, an organization of the Petroleum Exporting Countries (OPEC) member country, is one of the world's top producers and exporters of crude oil. The tropical desert climate requires the oil & gas equipment in Kuwait should feature high temperature resistance, adaption to complex road condition, high corrosion resistance and heat-dissipation.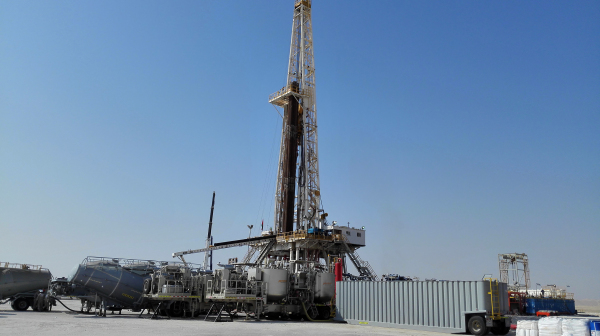 Jereh cementing unit works in Middle East
Haven Dong, regional manager of Jereh Middle East, introduced the customized design: the configuration of twin circulating centrifugal pumps, one for standby strengthens the mixing capacity, which can produce homogeneous slurry where accuracy is extremely critical as in extreme desert or tropical climates. In addition, the equipment improves the carrying capacity, impact resistance, as well as heat dissipation and dynamic balance for better job performance.
Since 2014, Jereh has established strategic cooperation with the client who are satisfied with Jereh's customized design, quality and after-sales services. Mr. Thomas, the sourcing director said,"In recent years, the main petroleum equipment and spare parts are procured from Jereh. Their integrated product solution as well as the quick response earned customers' trust compared with the European or American companies."
Along China's Belt and Road Initiative, Jereh has established close partnership with the oilfield companies in Middle East with high-quality equipment and services. During more than 10 years' presence in the Middle East market, nearly 200 sets of Jereh equipment has been working for local oil and gas production. The business areas cover drilling and completion, land/ offshore stimulation, natural gas engineering and environmental services.
"With dedication, Jereh builds branches and after-sales service bases in United Arab Emirates and Oman to offer integrated solutions", Haven Dong said, "Jereh will move on with the guideline of its business philosophy to help the utilization of energy in an efficient and eco-friendly way. And this is the mission of Jereh Group."